Light Race Voice: Ready, Set, Go!
Light Race Voice: Thanks For Playing. Eight white buttons, eight red buttons.
In the finale of The Muppets Take Manhattan, the Muppets have finally made it to Broadway with the opening night of their musical Manhattan Melodies.
During the closing number, the characters played by Kermit and Miss Piggy are to be married. But when the minister turns out to be real, it looks like they might finally tie the knot, after all.
The following is the list of characters from The Muppet Show, Sesame Street, It's a Big Big World, Johnny and the Sprites, Jack's Big Music Show, and other Muppet productions who are seated in the pews to witness this historic event.
Cookie Monster, The Count, Grover, Oscar, Grundgetta, Herry, Buster the Horse, Big Bird
Ernie, Bert, Sully, Biff, Mona Monster, Simon Soundman, Guy Smiley, Telly
Sky Blue Honker, Forgetful Jones, Clementine, Grandmother Happy, Mr. Honker, Fuschia Honker, Elmo, Maurice Monster
Sherlock Hemlock, Deena, Two-Headed Monster, Anything Monster, Anything Monster
Irvine, Pearl, Anything Monster, Dinger, Fireman Duck, Bear, Pip, Pop, Whatnot, Whatnot, Whatnot
Baby, Baby, Baby, Guitarist Old Lady, Pianist Old Lady, Agnes Stonewick, Treelo, Ojo, Tutter, Lifeguard Duck, Kevin the Minion, Police Officer Duck, Madge
Whatnot, Snowth, Whatnot, Mildred Huxtetter, Whatnot, Whatnot, Whatnot, Whatnot, Snook, Oko, Burdette, Winslow, Ginger, Basil
Chicken, Chicken, Chicken, Chicken, Chicken, Chicken, Koozebanian, Fazoob, Flower-Eating Monster, Droop, Professor Duck, Santa Duck, Bob, Root, Lily
Flute-Snatcher, Fazoob, Uncle Deadly, Lothar, Fazoob, Fazoob, Fazoob, Mahna Mahna, Snowth, Luncheon Counter Monster, Smooch, Ick, Wartz, Jack, Mary, Mel
Pig Baby, Male Pig, Female Pig, Female Pig, Pig, Male Pig
Male Pig, Link Hogthrob, Dr. Julius Strangepork, Male Pig, Female Pig, Male Pig
Male Bear, Uncle Traveling Matt, Female Bear, Beth Bear, Female Bear, Female Bear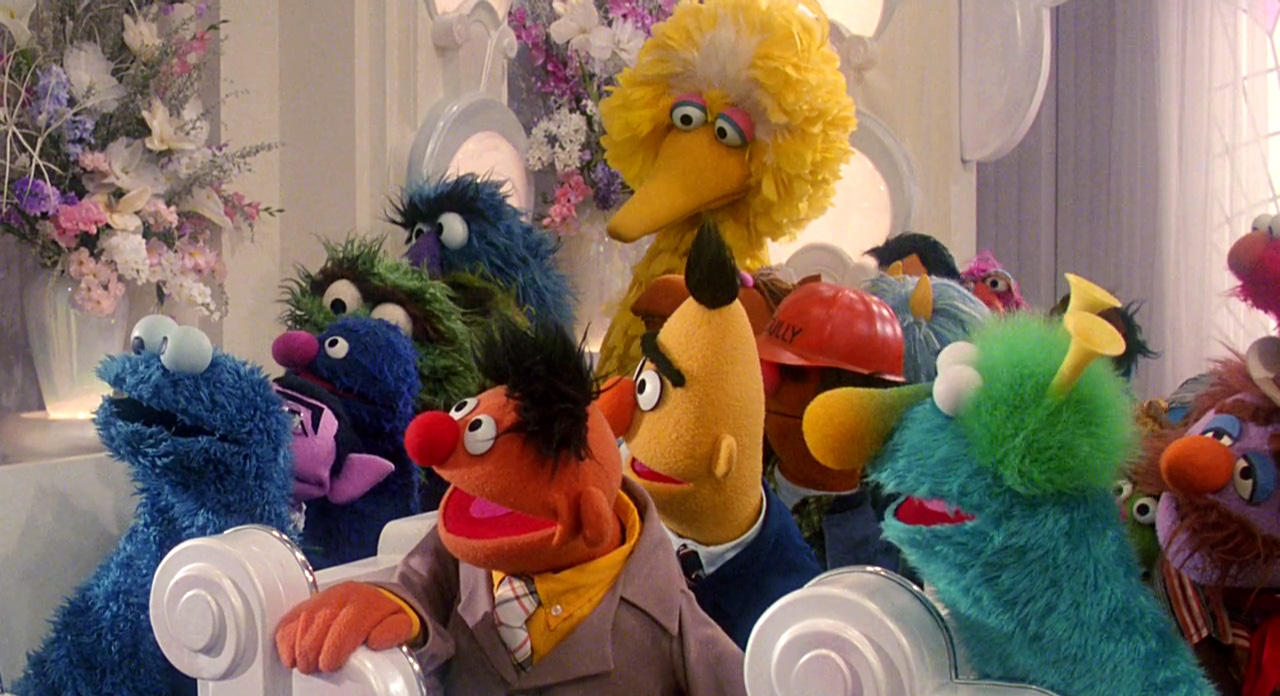 Ad blocker interference detected!
Wikia is a free-to-use site that makes money from advertising. We have a modified experience for viewers using ad blockers

Wikia is not accessible if you've made further modifications. Remove the custom ad blocker rule(s) and the page will load as expected.